Baptism
Baptism is the Christian rite of admission and adoption into Christianity. Through baptism the person is admitted into the communion of the Church. We would like to celebrate this moment with you
Meaning
Baptism is the sacrament of the new life in Christ. After the joy of birth, through this sacrament we celebrate the child's deep descendance from God and our future in Him. Original sin, the brokenness of the world in which all human beings share, is lifted from the child and it is received into God's love. Anyone who has his child baptized takes on the obligation to raise his child in God's Spirit.
The rituals
The baptismal ritual traditionally consists of three moments: the blessing of the water, the renunciation of evil and the profession of faith, and the christening. The main act is to pour consecrated water over the head of the person who is being baptized, while the pastor says, "I baptize you in the name of the Father and the Son and the Holy Spirit." Then a cross is placed on the forehead with holy oil (chrism) as a symbol for a long, happy and healthy life. Finally, a baptismal candle is lit through the Light of the Easter candle. This Light of the Resurrection symbolizes finding the right path in life.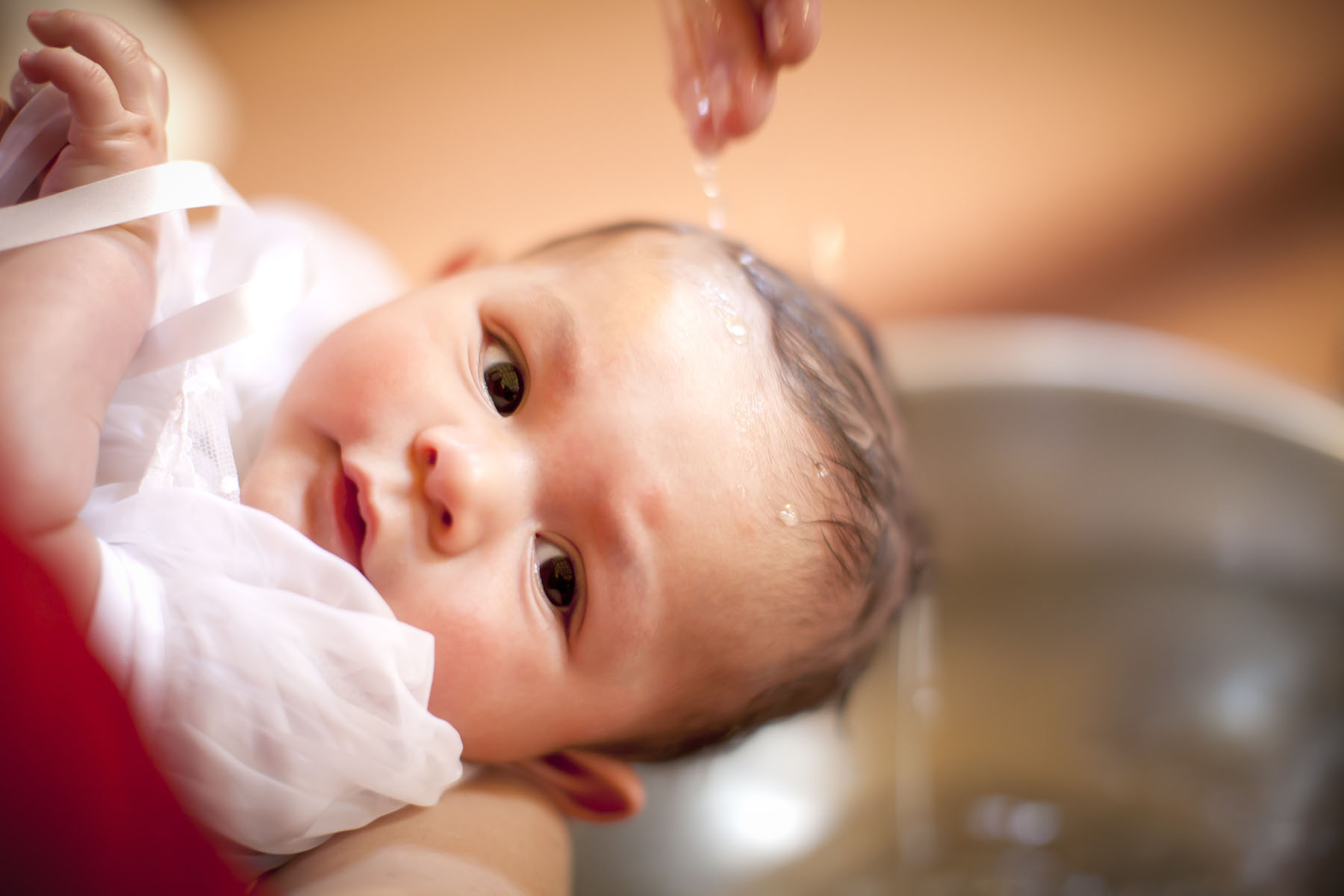 Godparents
Usually, the parents choose the baptized's godparents. They will help the parents with the child's Christian upbringing. During the baptism, the godfather and godmother will be the witnesses.
Preparatory interview
A 'baptismal interview' with the pastor takes place prior to the baptism to discuss the consequences of a baptism, the content and of course of the baptismal ceremony.
Baptism of an adult or older child
Would you like to be baptized as an adult? Or are you requesting a baptism for an older child, for example in preparation for the First Holy Communion? In that case a separate preparation and catechism will be provided.
Date
Baptism is generally administered on Sundays. A date and time can be set in mutual consultation.
Costs
There is no charge for baptism in the parish of Saint Servatius. A voluntary contribution to the expenses of the Church is appreciated.
---
Sign up
Would you like to register yourself or your child for baptism? Then please contact our Parish Office.
Parish office
T: +31 (0) 43 321 20 82
E:
parochiebureau@sintservaas.nl