News
---
9-11-2010 SHRINE OF SERVATIUS
The Shrine is currently on display in the transept of the basilica. On friday, the 6th of November, the Shrine was moved during a small procession.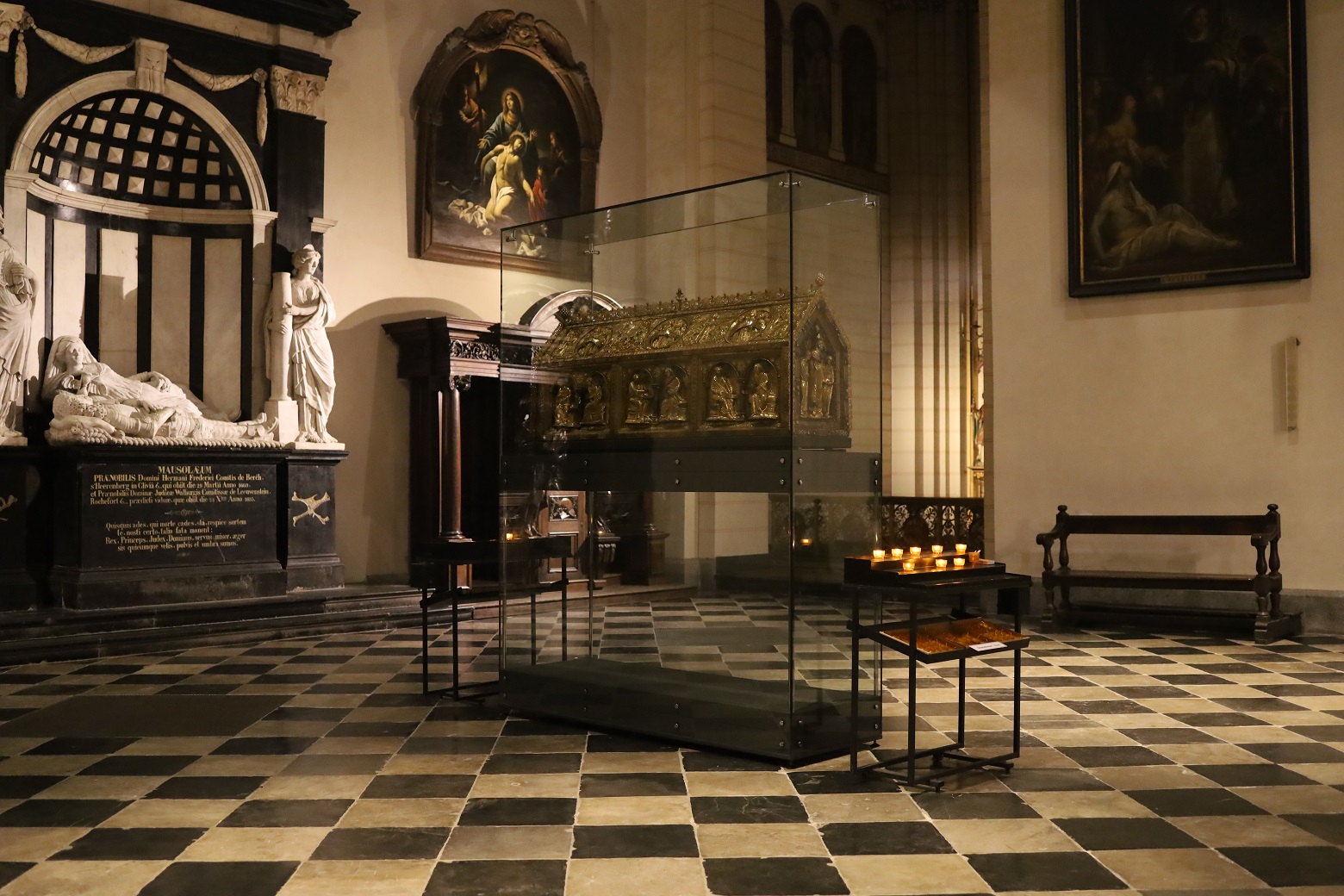 ---
5-10-2020 CLOSED
The treasury is closed, but you can still visit our chapel and the basilica.
---
1-10-2020 COVID-19
On September 30th , the Dutch government urged citizens to wear face masks in public spaces. The basic rules remain in effect and are essential to slow the spread of the novel coronavirus: if you have cold symptoms, stay home and get tested; stay 1.5 metres from others; avoid crowded places; and follow the hygiene measures.
We also request that you leave your personal data upon arrival.
Other measures:
Wash your hands often with soap and water;
Cough and sneeze into your elbow;
Use paper tissues to blow your nose and discard them after use;
Do not shake hands;
Stay 1.5 metres (2 arms lengths) away from other people.
---